About my mission trip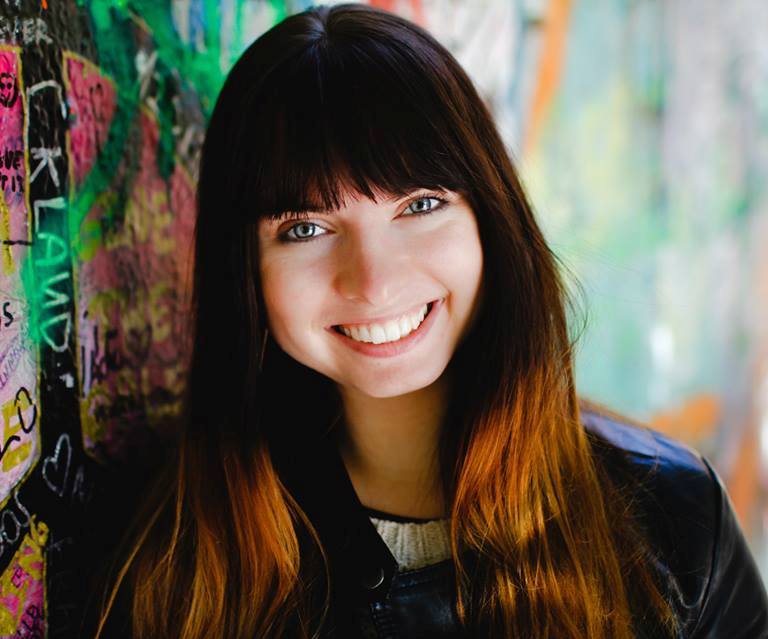 Hello,

My name is Kristýna, I am a 21 years old college student living in Prague with a desire of going on a mission trip to the United States this summer. And the only way how to do so is with your help.

I've been to one mission trip to America before, and it was such a powerful experience. I served at a Christian camp Riverwoods in St. Charles, IL, as a female counselor during summer 2011. I was in charge of 8-11 girls. The camp lasted 8 weeks and we got new group of kids every week. These kids were from broken families, kids that had gone through a lot of painful moments, kids who needed to experience God's love.
And even though that summer was extremely exhausting, I got to see how God works in stressful situations. It was amazing to see how it feels when your only option is to just depend on Him. I was in situations when kids were acting out badly but I still remained calm and had peace in my heart. I realized we see God's work and feel His comfort and support the most during struggles and difficulties.
And of course on top of that my long-time dream came true, I was able to visit America.
This time the mission trip is going to take place in a Christian camp called Camp David of The Ozarks in Rolla, Missouri. This place is focused on children whose parents are in jail. I will be a counselor in charge of 2-3 girls during girl's weeks and a photographer and a member of Support staff during boy's weeks. I will be coming around June 18th and staying till the last day of the summer camp - July 31st.
I feel very excited about this because I've been wanting to go on a mission trip for some time, to kind of get out of my comfort zone and of course to minister and serve others.
This trip is also an answered prayer and a huge blessing to me. I've been praying for this upcoming summer and giving it to God's hands for quite a while. And the closer the summer was, the more trouble-minded I got. I had basically accepted the fact that I'm spending the whole summer stuck in Prague. But God had it figured out the entire time. Even though it looked like a total quincidence that I saw a picture shared by one of my friends on Facebook of this camp looking for counselors, I believe God had planned it for me to see that picture. I believe this is His plan for me.
So I'm turning to you. I need to raise at least $2,000 (you can see the detailed budget in a "Support" section.) as soon as possible (I have to buy a plane ticket). And if you're unable to support me financially, please support me spiritually with your prayers. They are just as important as the money.
Thank you.

God bless you.
Kristýna Čižinská